Welcome
Welcome to the Knowledge Hub!
The Knowledge Hub connects innovative trauma-and violence-informed health promotion projects funded through the Public Health Agency of Canada's investment, "Supporting the health of victims of domestic violence and child abuse through community programs" (2015-2022) and subsequently, Preventing and addressing Family Violence: The Public Health Perspective (2022-2026).  As part of its investment, PHAC is also pleased to support the Centre for Research & Education on Violence against Women & Children (CREVAWC) at Western University to lead the Knowledge Hub, including a Community of Practice (CoP) aiming to bolster the combined impact of funded projects, and further advance innovations in the growing field of trauma-informed health promotion. 
These projects support people who have experienced intimate partner violence and/or child maltreatment through a variety of programs. The Knowledge Hub facilitates knowledge mobilization among and for projects through a Community of Practice, the Learning Network and Knowledge Hub Webinar Series, and a variety of other resources (reports, bulletins, videos).
New Resources and Upcoming Events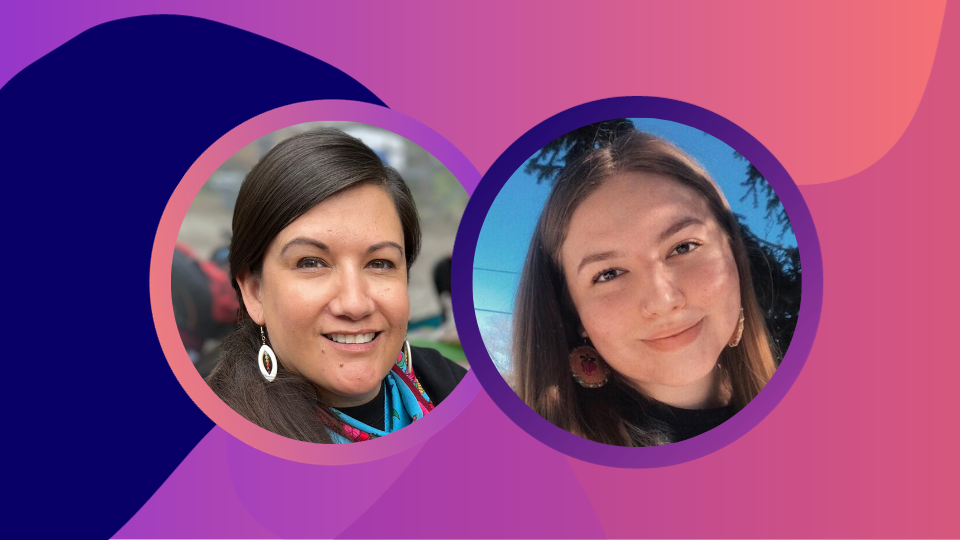 Upcoming Webinar
Storytelling Journey of Oshkimadizijik Inéwin From the Bush
Presented by: Joey-Lynn Wabie and Alicia Williamson
In this Webinar, we share how the land and community are 'our relations' and how we work together with them in order to heal and weave a blanket of care for ourselves and those around us.
Knowledge Hub Presents
Developing and Testing a Readiness Tool for Partnerships with Community-Based Projects
Presented by: Mary Motz, Ph.D., C.Psych.
The Knowledge Hub Presents series features information on trauma- and violence-informed research and practice developed by members of the Trauma-Informed Community of Practice in their work related to the Preventing and Addressing Family Violence: The Public Health Perspective (2022-2026) investment of the Public Health Agency of Canada.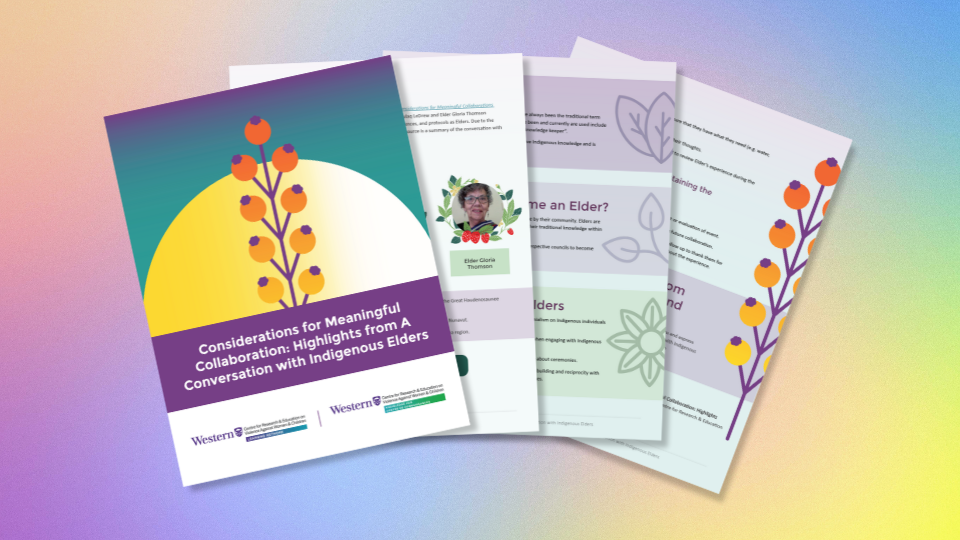 New Resource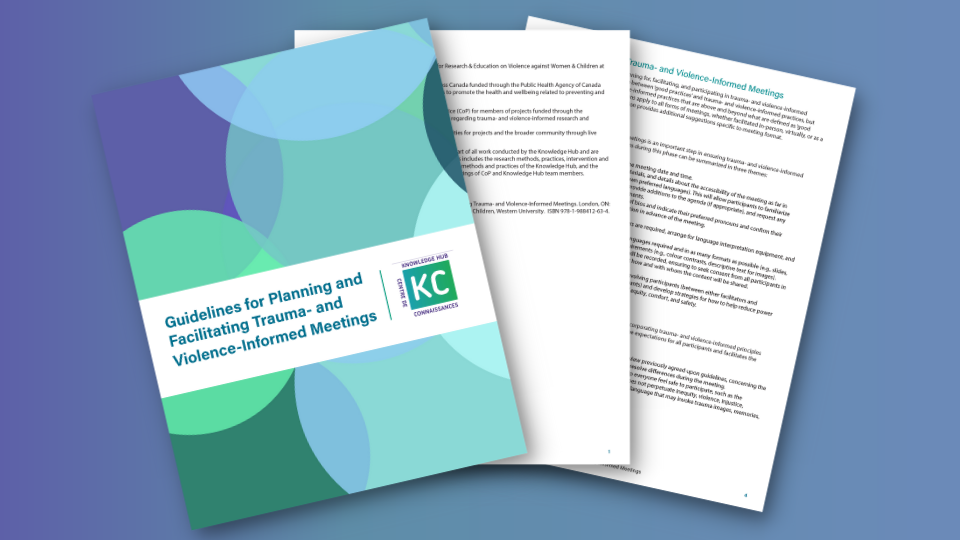 New Trauma- and Violence-Informed Resource