Kids Club and Mom's Empowerment
Kids Club and Mom's Empowerment
Le Centre de ressources et de crises familiales Beauséjour collabore avec ses partenaires de recherche et communautaires pour mettre en œuvre et évaluer des programmes fondés sur des données probantes, soit le « Kids' Club » et le programme de renforcement de l'autonomie des mères « Moms' Empowerment ». Ces programmes visent les mères et leurs enfants de 6 à 12 ans qui ont été exposés à la violence familiale. Le projet vise les enfants et les mères des régions de Fredericton et de Beauséjour, en particulier ceux des communautés rurales francophones et des communautés de nouveaux arrivants. Les résultats du projet et les pratiques exemplaires seront diffusés à l'échelle provinciale pour favoriser un bilan positif pour les enfants témoins de violence familiale au Nouveau-Brunswick. 
Website: https://healingstartshere.ca 
Community of Practice members:
Alison Pizzey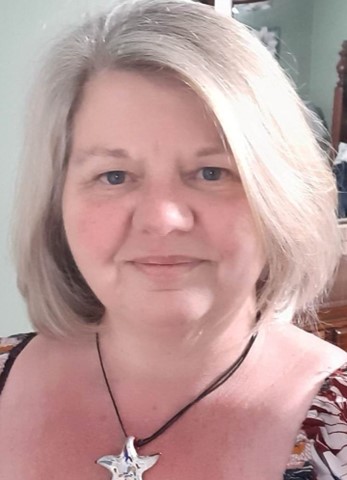 Alyson was "born, bred and buttered" in Wales, UK, immigrating to Saint John, NB, in 2010 with her children. 
Having moved through a variety of job opportunities in hospitality, HR, book-keeping, becoming a self-described "Jack of all Trades and Master of some". She attained her BSC in Occupational Therapy in 2004 and worked as an Occupational Therapist in an Older Adult Mental Health Service, providing functional assessments to aid Dementia diagnoses within the Memory Clinic, and therapeutic activities within Day Hospital and Ward settings. 
On arriving in Saint John, she worked for a Home Care company, as a scheduling manager before moving to Fredericton in 2015. After a period working at the Sarah Tracey Centre, a long-term rehab facility for women with addictions, she became Assistant Director of the Fredericton Homeless Shelters. Alyson moved into the position of Executive Director for Liberty Lane in February 2019. During her time at Liberty Lane, she has grown Liberty Lane's staff and programs, including a new children's program, "Thrive".  
Liberty Lane won the Fredericton Chamber of Commerce's Business Excellence Not for Profit Business Award 2021 and Alyson was awarded a Queen Elizabeth II Platinum Jubilee Medal by the Lieutenant Governor in October 2022 for services to NB and Canada for her work in Domestic Violence and Women & Gender Equality. 
In her spare time Alyson enjoys birdwatching/feeding, growing vegetables, and teaches/sings Welsh songs with "Celtic Kin". Alyson is very passionate about her Welsh culture and fiercely proud of the Welsh Flag, "Y Ddraig Goch" or "The Welsh Dragon". 
Ginette Landry
Ginette Landry is a Program Coordinator at the Beausejour Family Crisis Resource Centre/Courage Centre located in Shediac, New Brunswick.  She has worked in the research and development of a new Supervised Parenting Time Centre and is currently the Program Coordinator with the multi-year PHAC project called the Kids Club and Mom's Empowerment program. This is a health promotion program for children ages 6-12 exposed to domestic violence in New Brunswick, and their moms 
Before joining the Courage Centre in Feb 2022, Ginette worked for over 8 years with the Regional Health Authority in the Human Resources Dept, working as an Advisor and Recruitment Specialist.  Prior to this she worked many years in the Education system in high schools and post-secondary education institutions.  She specialized in "School to Work" programs such as Co-op and Apprenticeship programs. 
She has a bachelors degree in psychology from Saint Thomas University and started her career as a Case Manager in Adult Protection with the Dept of Social Development 
To contact Ginette, please email at KCMEProgramcordinator@gmail.com